Upgrading from free to premium web hosting is a great way to take your website to the next level. As you upgrade to premium hosting, you get access to more resources, better security, and a comprehensive range of features to help your website platform at its best. In this article, we will walk you through the steps you need to follow to upgrade from free to premium hosting.
Why
Choose
Premium
Hosting?
Now, speaking about paid hosting, you might be thinking about what advantages you will have if you opt for premium web hosting. Experts always prefer business and personal blog owners who want to go with professional hosting or can say premium web hosting provides you more control over your site and many other robust features you cannot get in free hosting.
Let's explore some benefits of premium hosting that will help you understand why you should upgrade hosting
1. Improve Site Performance
Optimum site performance is immensely crucial for a business. With premium hosting, you can retain the best visitors to your website; you must reduce the instances of lags and glitches. Apart from this, getting paid hosting improves your website.
2. Technical Support
Upgrading to premium hosting allows you 24×7 technical support to ensure all the issues are addressed and resolved. Also, it offers priority support, which means that your technical support request will be given priority compared to other clients. Overall, the technical support ensures your website runs smoothly and minimizes downtime that hampers your business productivity.
3. Effective Data Management
Premium web hosting allows you to effectively manage the data. Speaking about free web hosting, data management is not available. You can add jet backup so clients can download their daily back from the cPanel account.
4. Improved Bandwidth
Free web hosting services enable website providers only with a fixed about of space and bandwidth. In simple terms, only a given number of people can visit your website at a particular time. Similarly, you will only be able to have a limited amount of data on your website.
One of the crucial benefits of upgrading hosting is that it allows the brand to have space and bandwidth as per your business requirements. This means you can choose a package that suits your requirements per the growth stage.
5. Uptime Gurantee
The most crucial KPI metric for premium web hosting is uptime. Hostingseekers guarantee that your website will be up and running a certain percentage of the time as most premium services provide 99.9% uptime, with some even going for 100%. This is vital for organizations as even a few minutes of downtime can lead to a huge loss in revenue.
6. Automated Backups and Restores
You need to worry about backups and restores when you have premium hosting. In case something unusual happens to your website, you can quickly restore it to its previous state. Whether it's a malicious attack or user error, you can easily access the previous version, this gives you the satisfaction that your website is always backed up.
7. Add on and Extras
In addition to the other benefits, with premium hosting you can get add-ons and extras that include elements like;
– Free SSL certificate that helps keep your website protected and secured.
– Get cPanel with nvme storage.
– Get 24×7 Premium Support.
Steps of Upgrading to Premium Hosting
Here are some crucial steps that you need to follow while upgrading from free hosting to premium in Hostingseekers.com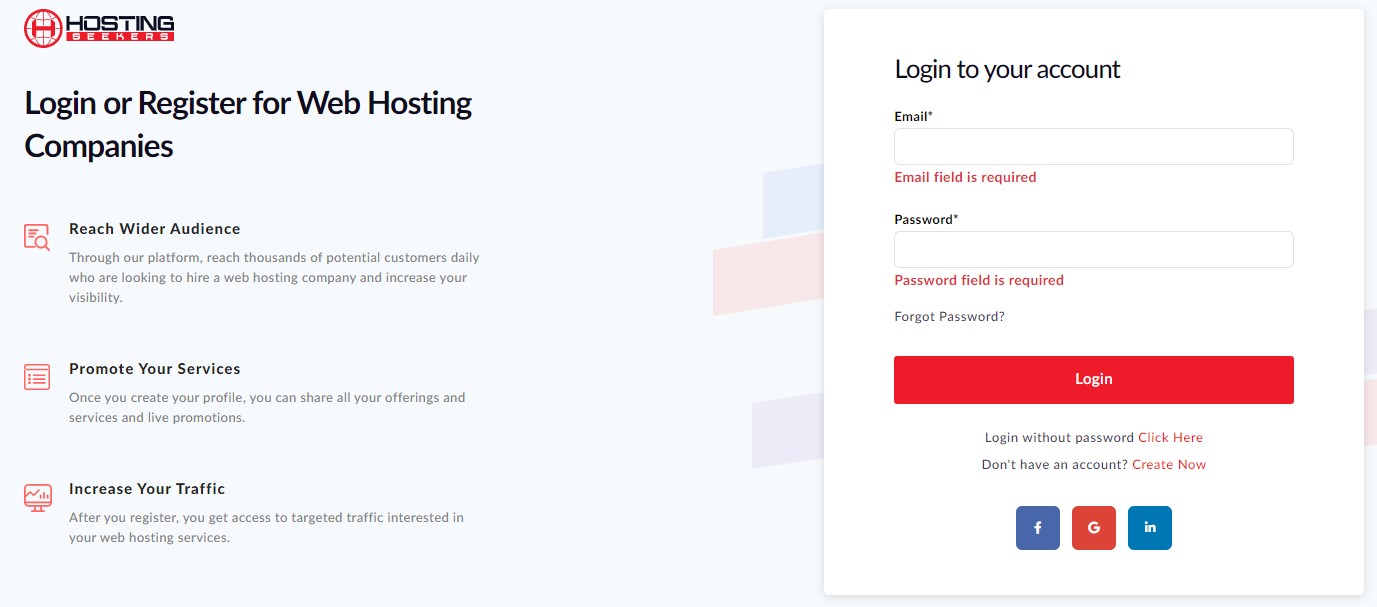 Select your plan
Once logged in you will be redirected to your dashboard. From the left sidebar, you can select the upgrade plan option.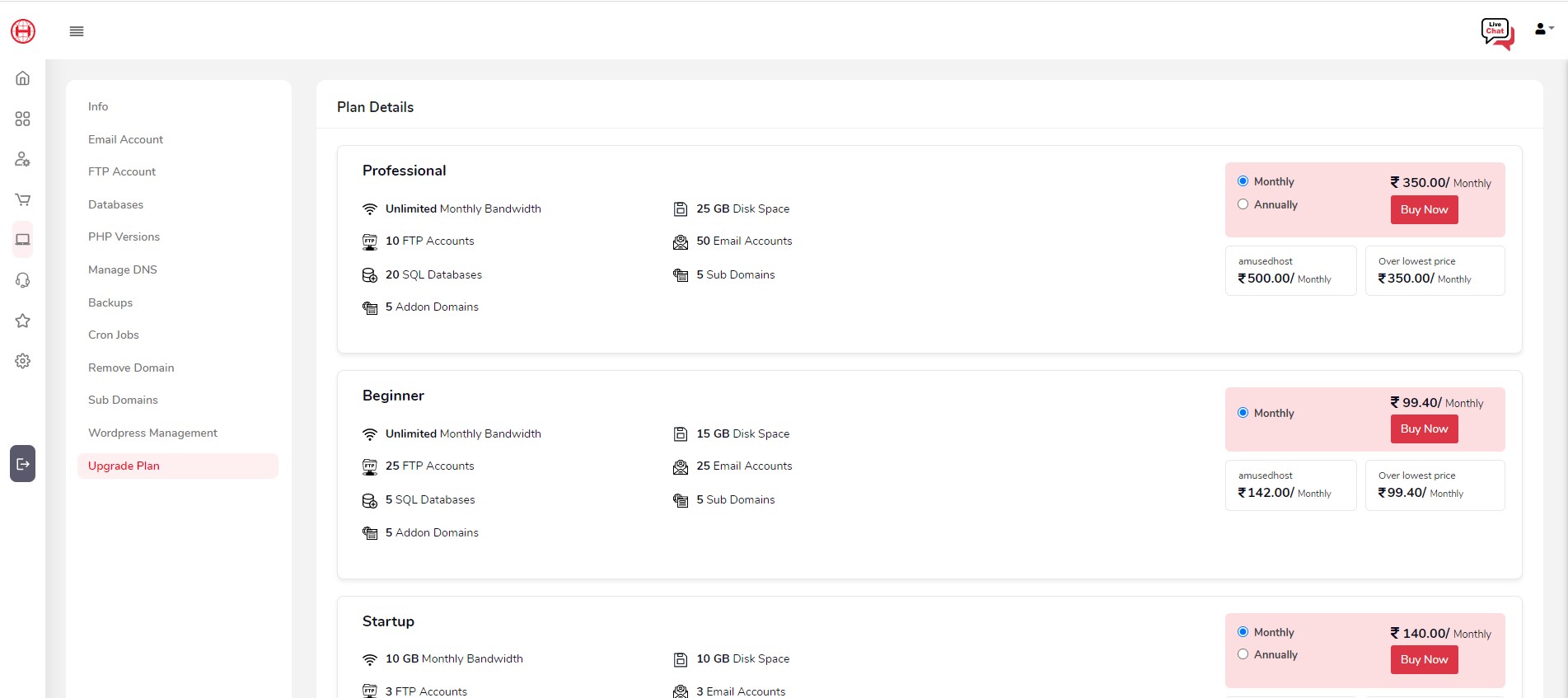 On the dashboard, you can find different packages and plans for beginners, startups, professionals, and more. Select the plan as per your requirement.
Fill the details and checkout
After selecting a plan, you will be redirected to the checkout page. You can complete the payment and get premium hosting.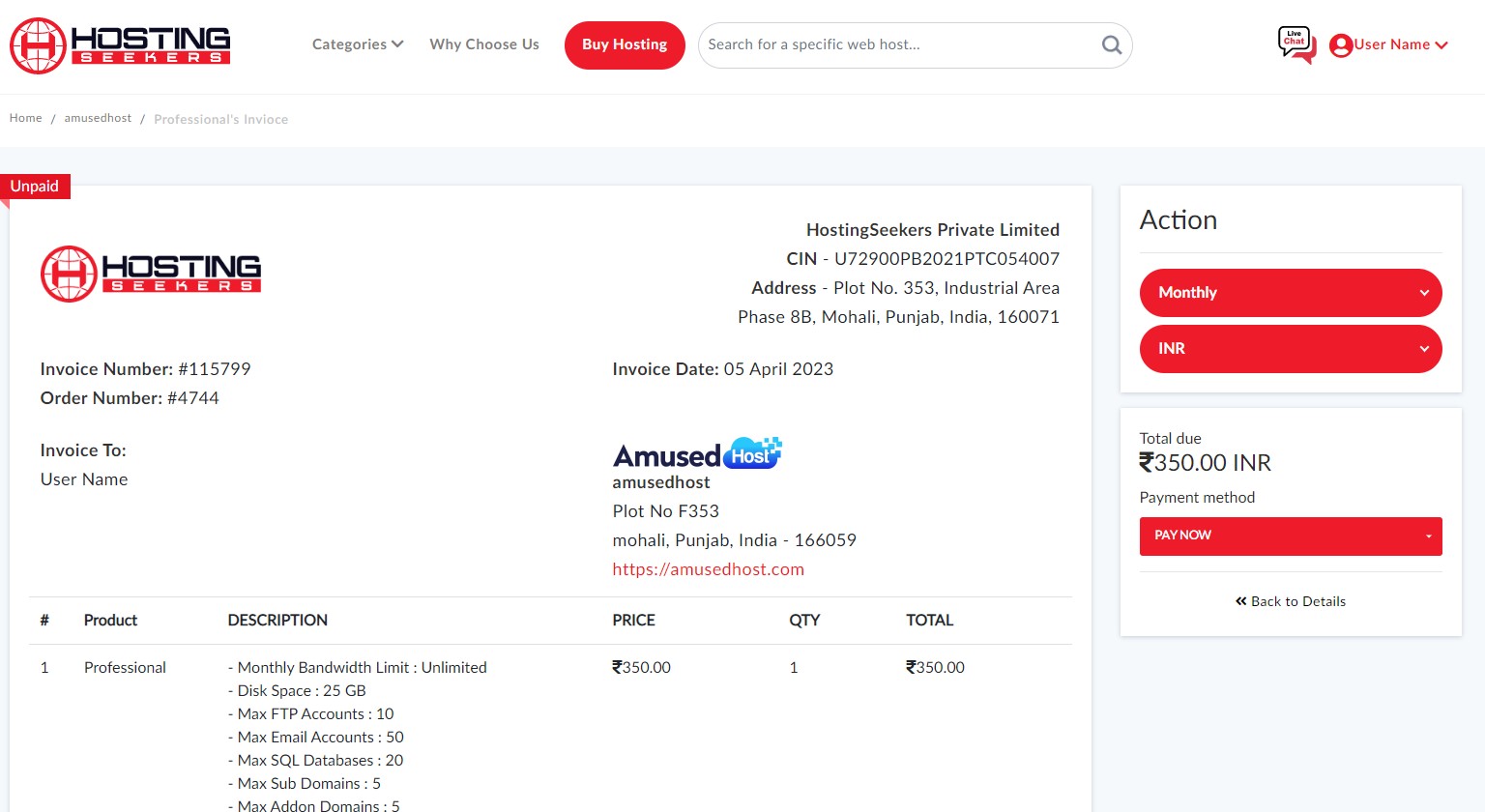 Conclusion
Upgrading to premium web hosting can provide you with reliability and more quality. In comparison, free web hosting services usually cannot offer this reliability. This blog will give you a clear and concise picture of premium hosting. By following the above-mentioned simple steps, you can quickly and easily upgrade your hosting and drive your business seamlessly.